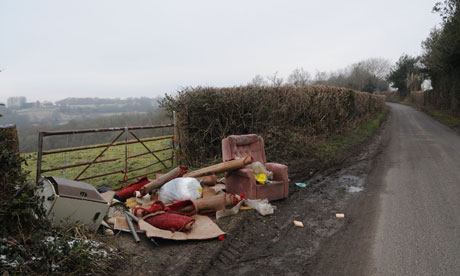 Atkinsons Skip Hire is a family business that takes it's role in waste management and the environment very seriously. We work very closely with the Environment Agency and ensure we meet all legislation and regulations. Unfortunately, not all Waste Management companies are the same!
Fly-tipping also known as fly dumping or illegal dumping is when waste is illegally disposed of onto any land that hasn't got a licence to accept waste. Sadly, we've all seen it on roadsides, country lanes, fields and paths. Often this is done by members of the public but alarmingly some skip hire companies choose to dump waste in this way. Not only does this cost councils money, it is unsightly and a health hazard for animals and humans.
We'd like you to join us in fighting this despicable  crime and report anyone you see doing this by contacting the police on 101. If the waste appears to be a hazardous you can call the Environment Agency Emergency on 0800 80 70 60.
You can rely on us to dispose of your waste ethically!